After the week Arsenal have endured after getting hammered 3-0 in the Carabao Cup by Manchester City last Sunday at Wembley.
The Gunners then suffered another confidence sapping defeat to Pep's Man City outfit on Thursday night at the Emirates which has left Arsene Wenger facing a barrage of questions about his future.
Almost all bookies are offering odds who the next Arsenal manager is going to be with some suggesting the longest-serving, most successful Gunners manager of all time will not even make the end of this season in charge yet alone finish his current 2 year deal.
There have been many names connected with the position as Arsenal boss with Carlo Ancelotti, Joachim Low, Eddie Howe, Diego Simeone and Brendan Rodgers just some of the candidates who have made reports this week.
Former Liverpool and Swansea City boss Brendan Rodgers possibly has the credentials after he almost led Liverpool to the title in 2014 so he could be a bit of a dark horse contender.
When asked about taking on the role of manager at Arsenal, Brendan Rodgers who is "living the dream" managing his boyhood club at Celtic Park responded by saying:
'…It's a fantastic club Arsenal, but they have a great manager,'
'The criticism Arsene takes unfortunately is now the modern game, modern football.
'It's unfortunate because he has done so much for the British game.
'He came in 20 odd years ago and revolutionised the game.
'And it's sometimes disappointing and sad for another manager to see someone of that esteem and quality go through that. But there is always going to be speculation around it.'
Having won all 4 trophies with Celtic out of the 4 Rodgers has managed the Hoops for, he dismissed suggestions from Jim White when pressed about the topic on talkSPORT saying:
'I'm loving my life up here. I'm not going to be here forever, but I'm living in a dream.
'And dreams always come to an end at some point, that's for sure.
'But I am always relaxed about speculation and what not.
'For me, my focus and my life is here. I love my professional life, the challenges of managing, the expectations, the scrutiny that comes with Celtic.
The other stuff you can't control, so I can't worry about it.
'What you have to be prepared for when you manage the big clubs is there is maybe going to be between five and ten people linked with your job, you know that. It doesn't happen in too many other industries.
'We live a privileged life, we get to manage and work with great players and great people.
'But with the big clubs comes big scrutiny and probably when my results drop off here a bit I'm sure there will be names linked – but you have to accept that as part of the job.
'Arsene will know that, he's got great experience, he's a really good man. He's done wonders for British football and it's just unfortunate for a little period now that the focus has really been on him, but that's new football I'm afraid.'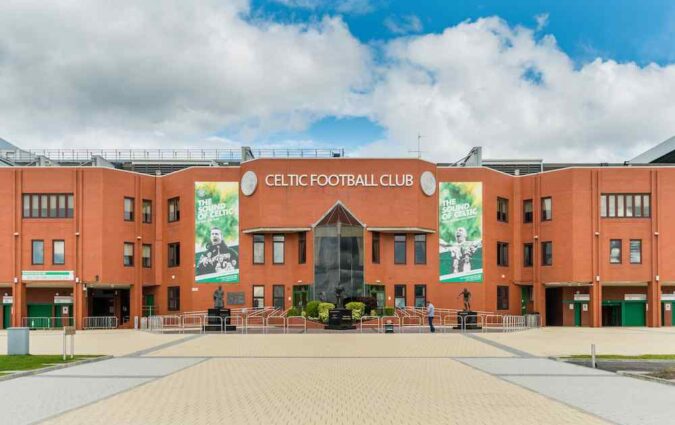 Rodgers has a good record with his former clubs as he got both Liverpool and Celtic back into the Champions League after both sides had missed out on qualification for a number of years. Champions League experience has to be a big plus when candidates are considered and his experience and ability to acquire (Philippe Coutinho) and develop hidden gems in his own teams' younger ranks (Kieran Tierney).