Recent weeks has seen Rangers continue their revival this season under boss Graeme Murty who was handed the reins at Ibrox on a interim basis in late October 2017 after then manager Pedro Caixinha was fired.
Murty impressed so much during his spell in charge and after Rangers were unable to land their preferred candidate for the role Murty was given the job on a full-time basis which has seen him lead Rangers up to second in the Ladbrokes Premiership sitting only 6 points behind Brendan Rodgers' Hoops side.
Celtic do have still have a game in hand over Rangers only having played 28 League fixtures to Rangers' 29 League games but a win for Rangers would surely throw a spanner in the works of the Celtic engine room.
However, if former Liverpool boss Brendan Rodgers can lead his recently flat side to a win on Sunday at Ibrox you would expect Celtic to then go on and win the Ladbrokes Premiership as they did last season under him where the Hoops finished 30 points ahead of second-placed Aberdeen in the league with a record 106 points haul.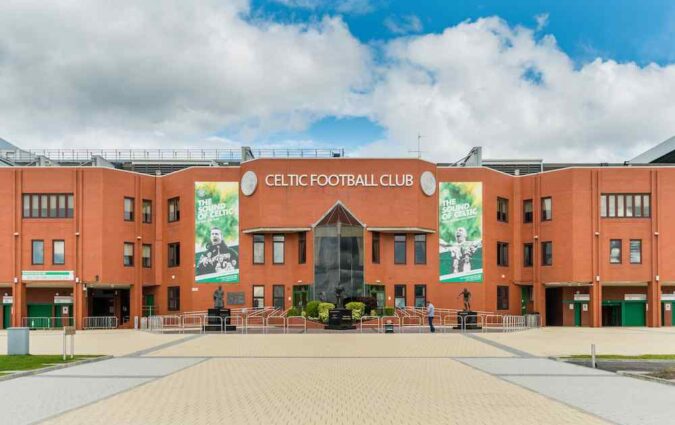 So there is much to play for on Sunday as Rodgers has already won 4 consecutive domestic trophies as Hoops boss and with his side knocked out of the Europa League by Zenit and having gone through a period of rather patchy form he will be looking to nail down the title as soon as possible.
Former Scotland and Celtic boss Gordon Strachan had some interesting thoughts on the Old Firm Derby, having won 3 League titles during his 5 years as Celtic boss and he had this to say about the legendary game at Ibrox this Sunday:
"If Rangers win then it could set off some alarm 
bells and put a few doubts in Celtic's minds.
"That's what they'll be hoping for – to find a chink in their armour and exploit it. To cause anxiety for the rest of the season.
"Walter Smith talks about 
the psychological side of these games and he is right. There's no doubt about it.
"As a Celtic or Rangers manager, even if you are nine points clear, you are worried about the ramifications of losing this game.
"But that's the beauty of it and that's the pressure you have to deal with as a player.
"But vice versa, if Celtic go there and go, 'Bang! There you go, 4-0,' then that's it.
'See how close you thought you were to us? Well, you're nowhere near it!'
"And that would result in massive disappointment on the other side because the higher the Rangers players and fans go up, the bigger the drop when they get beat.
"If you think you are improving only to find out you're not it's a helluva fall. So this thing works both ways. Most people are thinking about how it will affect Celtic if they get beat.
"But it's just as important to ask how it will affect Rangers. They are bombing along right now with their momentum 
going and thinking they are getting closer.
"How will they react if all 
of a sudden the wheels are blown off?"
"I'm heavily tipping Celtic to go there and win.
"The Rangers players are up for it, or so I hear, but then we can all make noises.
"But if that really is the case then the reverberations of that will bring a reaction from the Celtic players and give them an extra edge.
"So by creating this 
enthusiasm, extra energy and confidence Rangers now have to face the consequence."
Well there is no doubt Rangers are re-energised under current boss Graeme Murty who has master-minded a huge change in fortunes for the Blue side of Glasgow but you would expect Brendan Rodgers' Celtic side to be able to rely on their experience and recent trophy wins to help them secure the win at what will be a sold out Ibrox on Sunday.
It will be interesting to see if Rodgers starts Chelsea loan starlet Charly Musonda or uses him from the bench as an alternative to Moussa Dembele who has come back into form of late..